T-Shirt Ordering:
Please Read This Before Ordering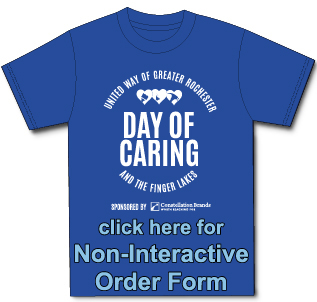 Please fill out and submit forms by Thursday May, 2nd, 2019.

You will need Adobe Acrobat Reader to view and print the order forms. If you don't already have it, you can download it for free here.
If you cannot view the interactive order form in your web browser, try viewing the form with Adobe Acrobat Reader, or try the non-interactive form.
If you are still having problems, please contact Namedroppers Sportswear. .
For Customized T-shirts with your company logo:
If you are having the same logo as previous years, we will have your logo on file.
All new artwork must be supplied as "camera-ready art".
Email vector art file or hi-resolution raster art file to:
john@namedropit.com
(with the subject "artwork" or deliver to the address below)

Your shirts will be delivered when production is completed.
Namedroppers Sportswear




Phone (585) 987-6940
Fax (585) 987-6942